As a Lenten practice I'm sending 40 letters of gratitude to people who impacted my life.  This is Week 3 of 7.  For whom are you grateful?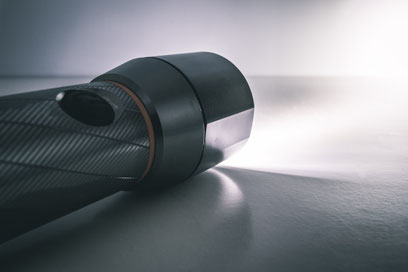 My father broke his hip in January 2010. He was 84 at the time but he didn't think he was old … until he was asked, "What is your age?" over and over again. Then he'd shake his head, turn to me and say, "I'm really 84? That's old." My mom was 3 years younger but frailer. She'd survived cancer three times, had her bladder removed, and continued to have chronic infections. They were in their 80s but doing well enough together.
Until they weren't.
My parents had lived in the same house for 43 years by then. There were a lot of houses that turned over again and again from new family to new family in their neighborhood. Fortunately, there was some permanence to the families who moved in close to my parent's house. Their closest neighbors knew my parents well by the time my dad broke his hip.
My parents believed in helping others. Give help but never, ever, ever ask for help.  My mom was incensed when I called one of their neighbors to take her home from the hospital so I could stay overnight with Dad after his surgery. She heard me ask Shelley1 to carry a glass of water upstairs for Mom and wait until Mom made it safely upstairs. My mom was outraged because (1) I shouldn't ask anyone for help and (2) why did I make it sound as if Mom was in any way incapable of taking care of herself?
Shelley and I both ignored her.
But this is a story about gratitude, not stubbornness. That phone call to their neighbor was only the first way I leaned on their wonderful neighbors. Mary, Rob, Shelley, John1, and other neighbors surrounded my parents with care and attention.
My dad's injury started the cascade down. He got better and was walking fairly well and driving again. Then Mom was hospitalized with an infection. Then she got another infection in rehab so was hospitalized again. And again. More rehab. We moved them out of their house for a few months so we could make repairs and move their bedroom to the first floor. A few days after they moved back Mom was hospitalized yet again, leading to at-home hospice, and her eventual death six months later.
Dad continued to live there alone four more years. Dad did much better living alone than I thought he would. He drove to exercise class at the nearby Senior Center almost every weekday. I'd go down a couple days a week and we'd go out to lunch and go grocery shopping. He wanted to be independent but gradually accepted more and more help … at least from family.
The neighbor across the street, Mary, knew the exercise class schedule and made sure the car was safely back. Neighbors helped shovel snow, cut grass or trim bushes away from his driveway. Mary brought him bottled water when the water was out because of a water main break. They didn't ask for permission, they just did it.
And they called me when they thought there was something I needed to know.
Late one Friday afternoon I got a call from Mary. The power was  out on the street. She'd gone over to check on my dad and to invite him to come to their house but he said no. So she called me and said he was sitting in his chair with a flashlight in his hand. That is where I found him about 45 minutes later when I made my way down to get him in Friday afternoon DC rush hour. He was sitting in the dark with a flashlight in his hand. The front door was open so there was some light coming in from the evening sky.
He said he was fine. I packed him a bag and made him come home with me.
It was clear this situation wasn't sustainable. The neighbors were sad to see him leave when he moved to Texas to live with my sister. So was I, although we all knew this was for the best.
I thanked the neighbors many times for all they did for my parents. Shelley and Mary both told me they were just returning the favor, that my parents had been very giving and generous with them. And they told me wonderful stories about how my parents impacted their lives.
They described helping each other like a circle, with my parents getting back the kindnesses they themselves had shown. But I think helping others is more like a spiral, radiating outward as kindness spreads. You help someone and the ripple effect of that help continues. Helping someone initiates a chain reaction, like dominos falling when the first is touched. And then we are all touched.
How have your neighbors changed your life for the better? For whom are you grateful?
1Names may or may not have been changed. You decide.
By Joni Miller, Ph.D. © 2019
Photo by Steve Johnson on Pexels.com